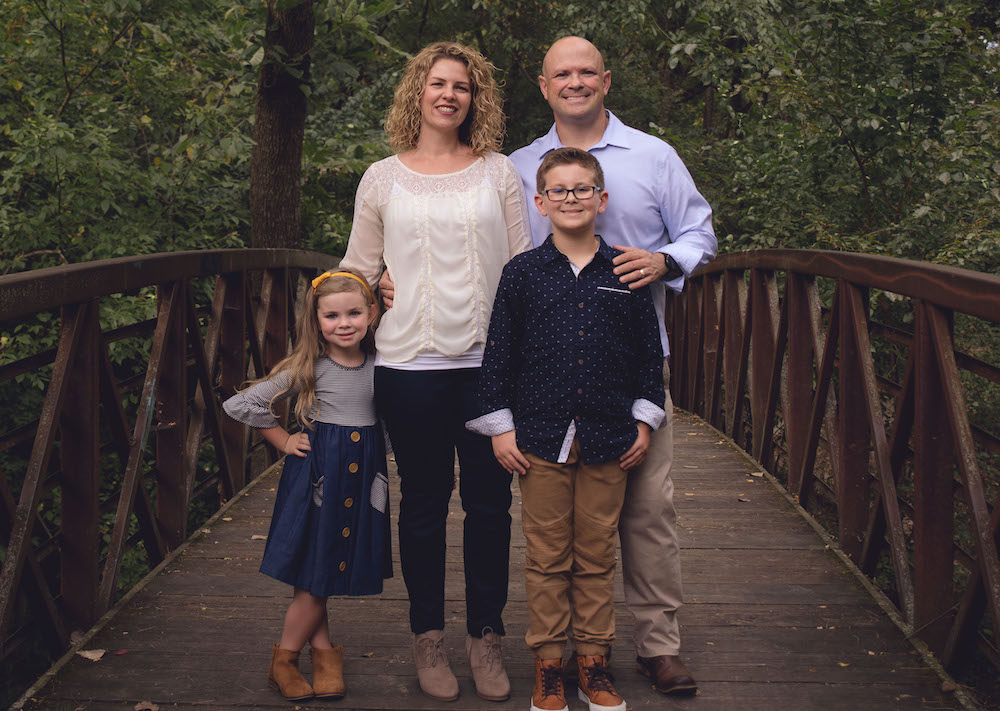 Our Vision
Our vision is simple. We firmly believe that insurance can be used as a vehicle to make a positive impact on the communities we serve through life changing financial generosity and promotion of organizations that better the human condition. That is why a portion of every dollar we earn will be given back to make a positive impact in our community. The greater the number of customers we can help and serve through insurance, the greater our financial impact can be.
Our Mission
To treat every interaction with businesses and members of our community as an opportunity to serve others, build meaningful relationships, and provide sound insurance and risk management advice.
Our Foundational Values
Honor God in all we say and do
Treat all people with dignity, respect, grace, and kindness
Never stop pursuing excellence in all areas
Be transparent in all transactions
Make insurance simple and easy to understand for the people we serve
Create an exceptional customer experience with every interaction
Conduct business with honor and integrity; Always doing what is best for the client
Why do business with Catalyst Insurance Group?
Unlike a captive, or direct insurance company who only offers their own proprietary products, our agency is 100% independent of any one company. Many insurance consumers don't fully understand just how important that really is.
When it comes to something as important as insurance, it's imperative that you work with an agency who has an in-depth knowledge of multiple insurance products, companies, and guidelines — not just one.
At the end of the day, what separates one agent from another, is their ability to proactively service their policy holders, and their knowledge of the insurance industry, products, and different situations that may present themselves to their clients.
Independent Agent Vs. The Rest
Here is a quick comparison of the differences between an independent agency like us, and the various other types of companies that are out there: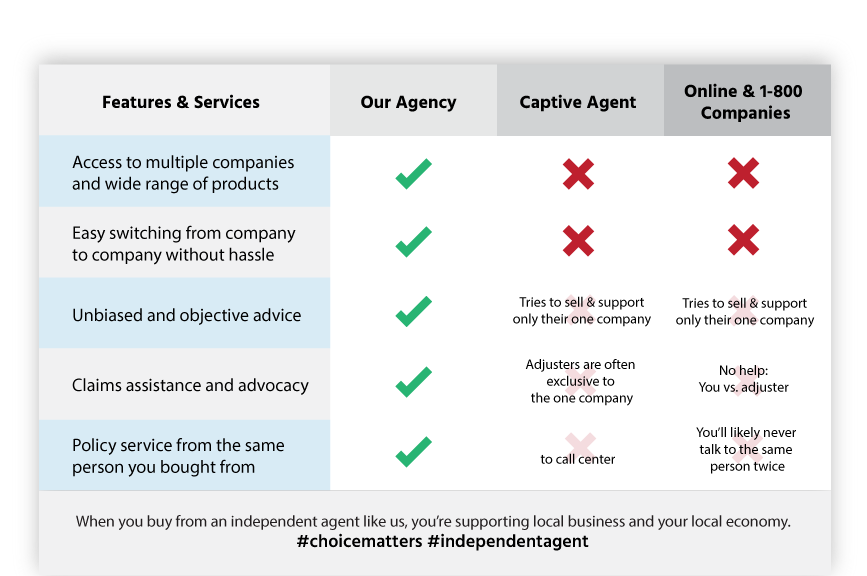 If you'd like to get started with a complimentary quote and/or policy review, we'd be happy to help you any way we can. Simply complete the fields below to get started online in a matter of seconds.
We appreciate the opportunity to help you, and look forward to servicing your insurance needs! Feel free to call us directly if you have more detailed questions.